Finding an audiologist who is knowledgeable and understanding is essential for your hearing health, whether you are dealing with hearing loss, want preventative care, or are looking into hearing solutions.
This blog post will walk you through the steps you need to take to find an audiologist who can meet your specific requirements and give you the care you deserve.
What is an audiologist?
An audiologist is a healthcare professional specialising in identifying, assessing, and managing ear-related conditions for patients ranging from children and babies to older adults. Audiologists are knowledgeable in dispensing hearing aids and other listening devices alongside patient education in hearing loss prevention.
Choosing the right audiologist
Choosing an audiologist can be challenging, but it's key to making sure you get the care you need. There are a few things to consider whilst doing your research, these include:
Get recommendations and referrals from others
Your first point of call in choosing a reliable audiologist should be to ask friends and family members. They may have an audiologist they can recommend for reasons that suit your needs or for the customer service they provide.
If you find nobody you know can offer a recommendation, speak to your GP or physician for help, as they are likely to know of a reliable audiologist local to your area. Finally, searching through forums or websites such as Facebook can also offer helpful advice and recommendations from like-minded people to yourself.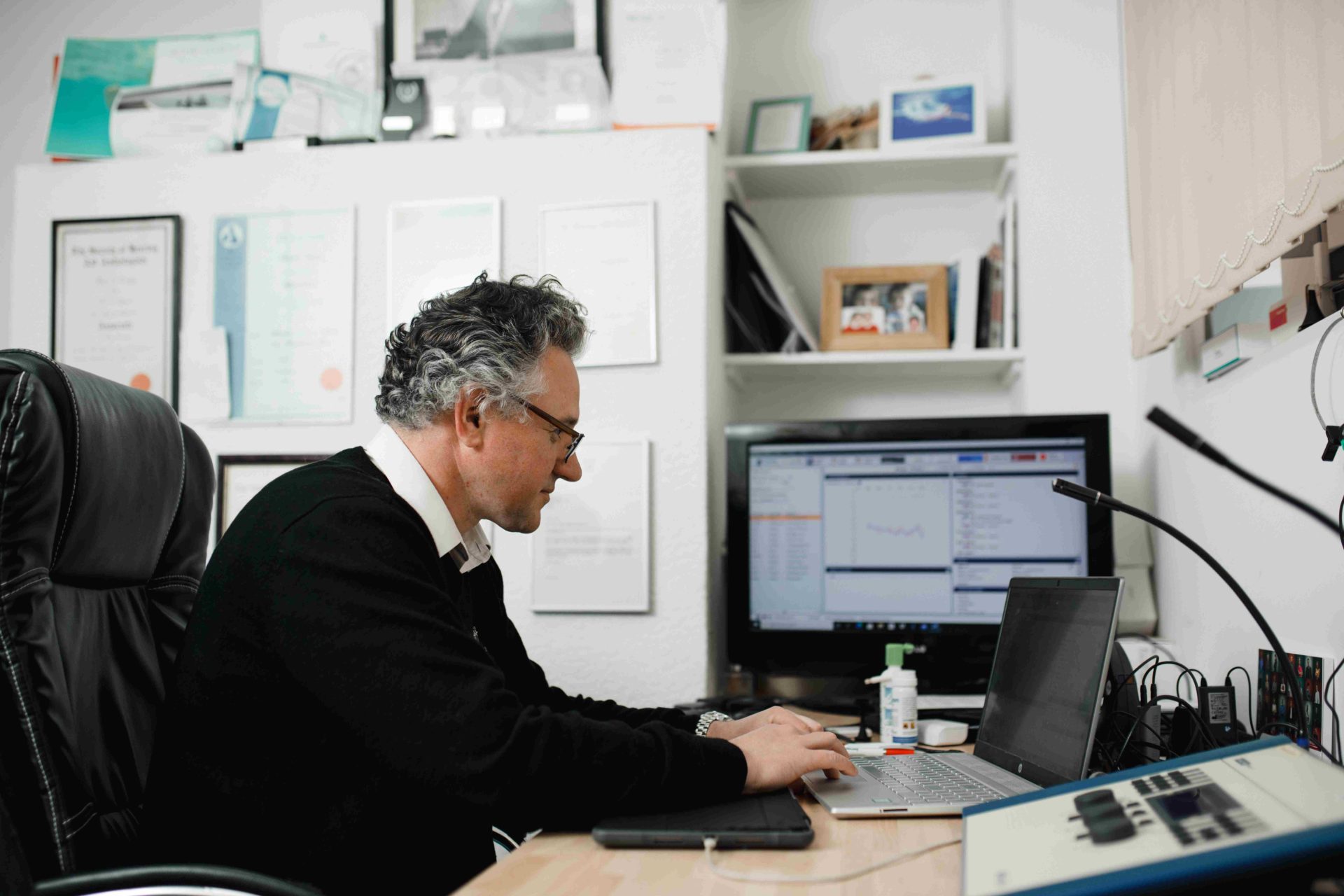 Research their audiology history
Consider a business or individual that has a history working in audiology. A company that has operated for a significant period of time is more likely to offer excellent customer service and have a great deal of knowledge due to its long-term commitment to providing ear care.
Sutton and Solihull Hearing Centres were first established in 1952 and have only grown within the local community and ear care business sector since. Our family-run business, now in its third generation, is committed to providing the best ear care solutions and treatment with friendly and professional advice.
Look out for patient testimonials
A good indicator of a trusted audiologist can be dictated by their reviews and testimonials. When searching for a good fit, look online for reviews from customers who would recommend a particular business's services.
A company's website can also be a great place to look to see if they too have testimonials from valued patients and customers. Get a feel for the type of reviews they've had and see what patients are saying. If the experiences appear positive, you'll likely be in good hands.
At Sutton and Solihull, we pride ourselves on our patient's valuable feedback, including testimonials from England Rugby World Cup Winner Ben Cohen MBE. To read more of our patient reviews, click here.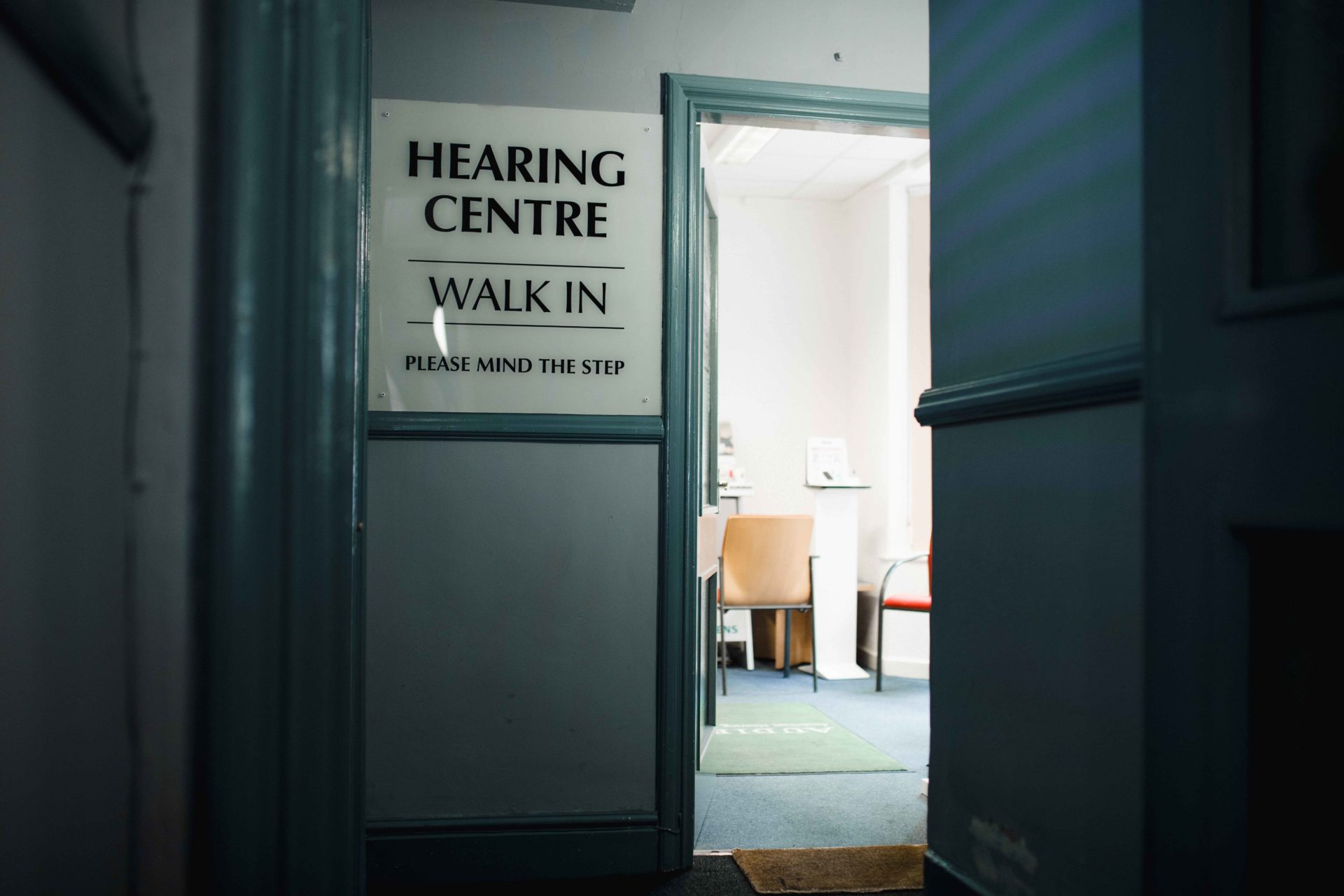 Look out for specialist areas
Are you seeking an audiologist for specialist treatment, such as tinnitus or hearing aids? Then it is important to identify who will be best able to offer these services. Research company websites on what services they can offer before committing to booking an appointment.
Sutton and Solihull offer a wide range of services to help any of your auditory needs, consisting of ear wax removal, hearing tests, hearing aids, and tinnitus counselling. To read more on each of these services before making an appointment, click here.
What qualifications do they have?
Your audiologist should be fully qualified in their field, so it's essential to check this information beforehand. Look out for evidence of the appropriate professional organisations for your region or country.
This includes the Health and Care Professions Council (HCPC) and British Society of Hearing Aid Audiologists (BSHAA) registrations for the UK. Sutton and Solihull are very experienced and highly qualified, holding both the aforementioned registrations.
How does their pricing compare?
This factor may be a deal breaker with which audiologist you decide to go with. This is also where some digging deep into different audiology companies will be needed. Each business will offer its services at a different price tag, however, the above factors should still be considered as a high price does not always equal quality.
At Sutton and Solihull, we pride ourselves on delivering exceptionally high-quality service for a reasonable price. We want to make sure that everyone has access to affordable hearing care, and we do all that we can to cater to all budgets.
Personal qualities
We've already given you a few points to consider, but an often-overlooked factor that can heavily influence your decision can come down to the individual audiologist's personal qualities. After all, you need someone who you feel comfortable around, can place your trust in and fills you with confidence that they want to help.
Unfortunately, you won't find this out until booking in, but when going to your appointment, ask yourself the following:
Are they friendly and considerate?
Did they really listen to my concerns?
Do they communicate well?
Are they easy to work with?
If you find yourself answering 'yes' to all of these questions, you might've found a real contender.
The hearing aid manufacturers they work with
Audiologists with a wide range of partners and manufacturers show their reliability and trustworthiness due to their ability to work with various other people. Along with this, if they're working with one or more hearing aid manufacturers then that means you're more likely to get a treatment option that's completely tailored to you, as they're not simply trying to sell a limited range from one manufacturer.
When searching for an audiologist, take a look at their website and make note of their partners, and relationship with hearing aid manufacturers to ensure you are offered the best range of help possible. At Sutton and Solihull, we are agents for all leading hearing aid manufacturers, including Oticon, Widex, Puretone, Unitron, Siemens, Resound, Starkey, Phonak, and more.
A crucial step in addressing your hearing needs and ensuring a positive healthcare experience is selecting the right audiologist. You can make an educated decision by asking for recommendations, examining qualifications, researching experience and history, and determining compatibility. In your search for the ideal audiologist, remember to put trust, care, and good communication as a priority. You can embark on a journey toward improved hearing and life satisfaction with the assistance of the right healthcare professional.
At Sutton and Solihull, we pride ourselves on our expertise and excellent care for all our clients, helping thousands of people communicate with their family and friends, and bettering their lives by providing the best audiology care we can give. Our highly dedicated team will look after your hearing and provide support through any issues you are experiencing. Click here to learn more about our family-run business, and view our range of hearing services here. If you're ready to start the journey to hearing clearly again, book an appointment today.
---