Hearing loss is a common issue affecting millions of people around the world. Some may experience more severe hearing loss than others, but no matter the scale of the issue the most successful treatment always remains the same – hearing aids.
Hearing aids have the ability to improve hearing quality, clarity and volume, enhancing a person's overall quality of life as a result. Hearing aids can be accessible to those living in the UK, through the National Health Service (NHS). However, this may not always be the best solution for everyone.
Whilst NHS hearing aids can usually be obtained by most people who are diagnosed with hearing loss, it's not the only option. Many people choose to buy their hearing aids from a private audiologist instead of going down the route of the public healthcare system, but why?
The truth is, the difference between NHS hearing aids and private hearing aids varies dramatically. In this blog, we will explore the difference between the two options to help you make an informed decision.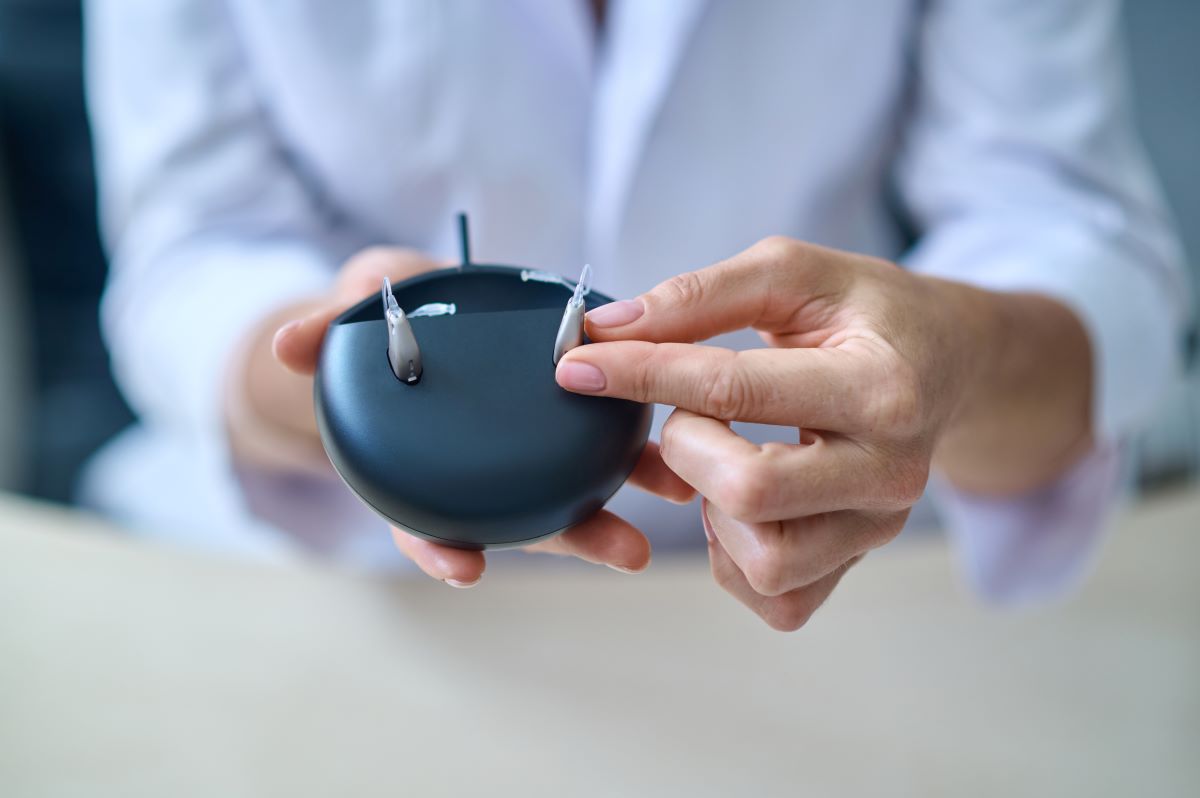 Greater choice of styles
Discovering that you need to start wearing a hearing aid for the first time can be daunting. Naturally, we're conditioned to instantly picture the old and bulky beige-coloured devices that sat on top of your ear canal and wrapped around the outer ear. These were the only option many years ago, but times have changed.
Hearing aids nowadays are much more, dare we say it, stylish. Hearing aid devices have evolved so much over the years that they are not only much smaller but are also available in almost every colour of the rainbow. With hundreds of different styles and colour options to choose from, hearing aids have become a modern-day accessory.
For those who like to live a little more low-key, invisible hearing aids are also available. These tiny devices sit inside far enough inside the ear canal that they go completely undetected by others, making them almost entirely invisible.
The only catch with the extensive range of hearing aid options on the market is that they're only available from private audiologists. Typically, the NHS offers a more 'one-size-fits-all' approach to hearing aids, mainly providing behind-the-ear models to patients. Their device offering is very standard across the board, with limited colour options and little flexibility when it comes to tailoring them to your preferences. NHS hearing aids are less discreet in design and they can't provide invisible devices.
Whilst this may not pose a problem for everyone, for those who feel slightly intimidated by the thought of wearing a hearing aid, having a vast selection of devices with the ability to choose a colour and style you love can help to break down those barriers.
It's important to remember that a hearing aid is something that you'll wear day in and day out, so feeling comfortable and confident when doing so is a priority.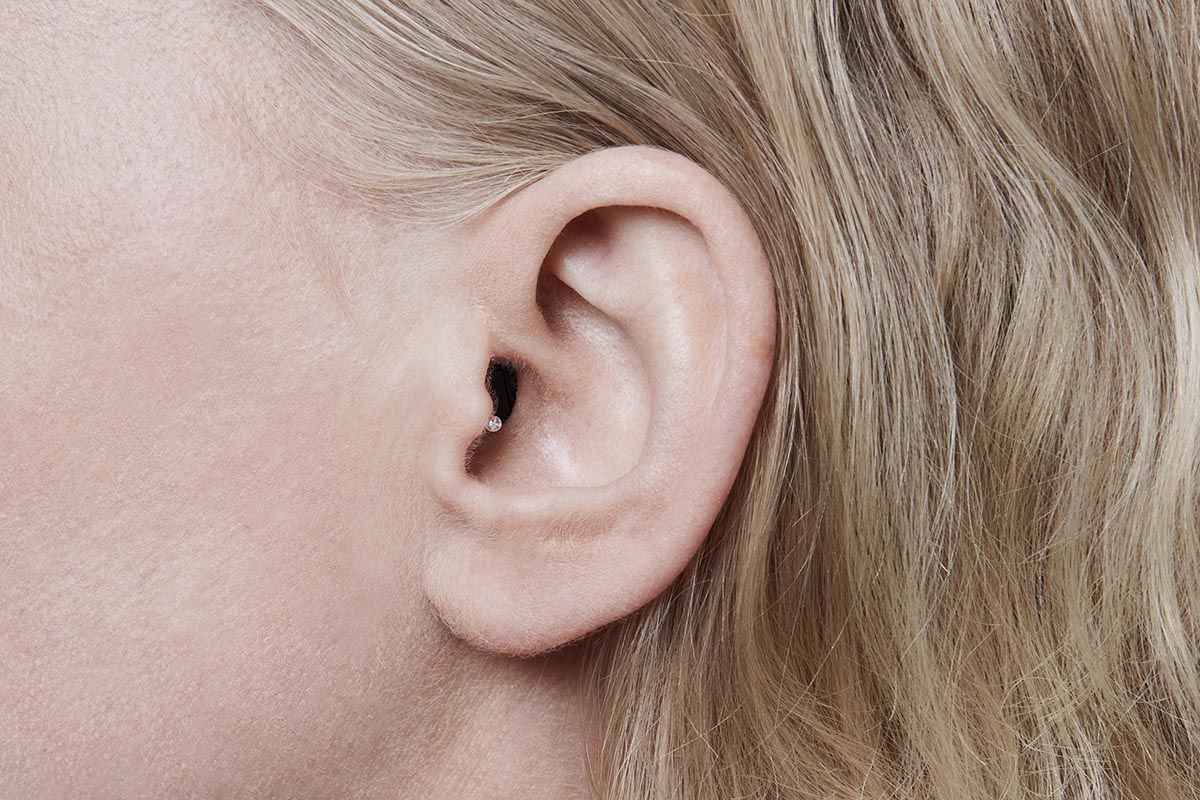 Increased levels of technology
It's not just the exterior differences that matter when it comes to private hearing aids vs NHS hearing aids, but it's what's on the inside too.
Granted, the main aim of hearing aids is to help you hear better and this is something that they all do – no matter the model, style or price (although, some are still better than others). However, technological advancements over recent years mean that you can now get more out of your hearing aids than ever before.
In a world where we rely on connectivity and convenience, hearing aids have come on leaps and bounds to match our needs. Some of the additional features and technology in today's modern devices include:
More advanced speech in noise technology
Greater speech enhancement
Smarter direction microphone technology
Echo reduction
Inter-ear binaural technology for localising sounds
Impulse sound smoothing for sudden, loud noises
Bluetooth connectivity for pairing with devices
On top of this, many hearing aids now operate on rechargeable batteries so you never need to worry about running out of power again. When choosing to purchase your hearing aids from a private audiologist, you'll have direct access to all of these features and more.
This added technology means you can fully tailor your listening experience depending on the environment you're in, allowing you to hone in on the sounds that you want to hear and reduce any distracting background noise. They're capable of accommodating many different situations and some of the higher technology levels can automatically detect changes in your setting, so you don't have to make any adjustments.
In comparison, NHS hearing aids are ideal when it comes to one-to-one situations, but don't fare as well in group settings or noisy environments. Their standard technology is designed to amplify sounds – which often means just about any sound around you, whether that's what you want to hear or not.
As an independent audiologist, Sutton Hearing Centre have direct access to some of the world's most advanced hearing aids, from industry-leading manufacturers including Oticon, Phonak, Widex and Signia.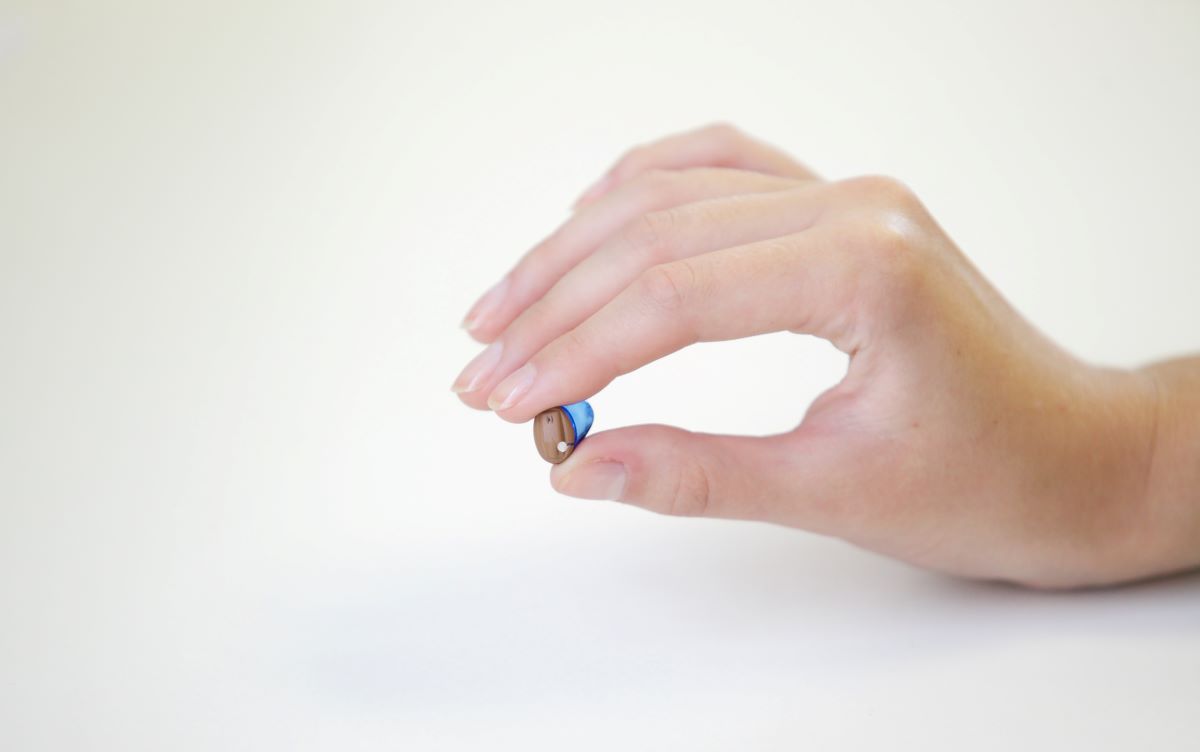 Devices tailored to your needs
If you're not already a hearing aid wearer, the above technology might not mean much to you. What if you don't need all of these extra features? This is something that your audiologist will work with you to figure out.
As opposed to a cookie-cutter solution, private audiologists conduct a series of in-depth tests and assessments which include questions about you and your lifestyle. With this, they're able to match you up to the perfect hearing aid that will enhance your hearing in any situation that you often find yourself in.
For example, if you're an active individual that spends a lot of time outdoors, you may be recommended a device with enhanced wind noise reduction. If you suffer from tinnitus, your audiologist can programme your device to emit sounds that mask the ringing in your ears.
Hearing aids are a worthwhile investment in improving the overall quality of your life, and it's these small things that make the biggest difference. The personalised service that is provided by a private audiologist is unmatched by the NHS, and ultimately leads to a more suitable solution that is fully tailored to you.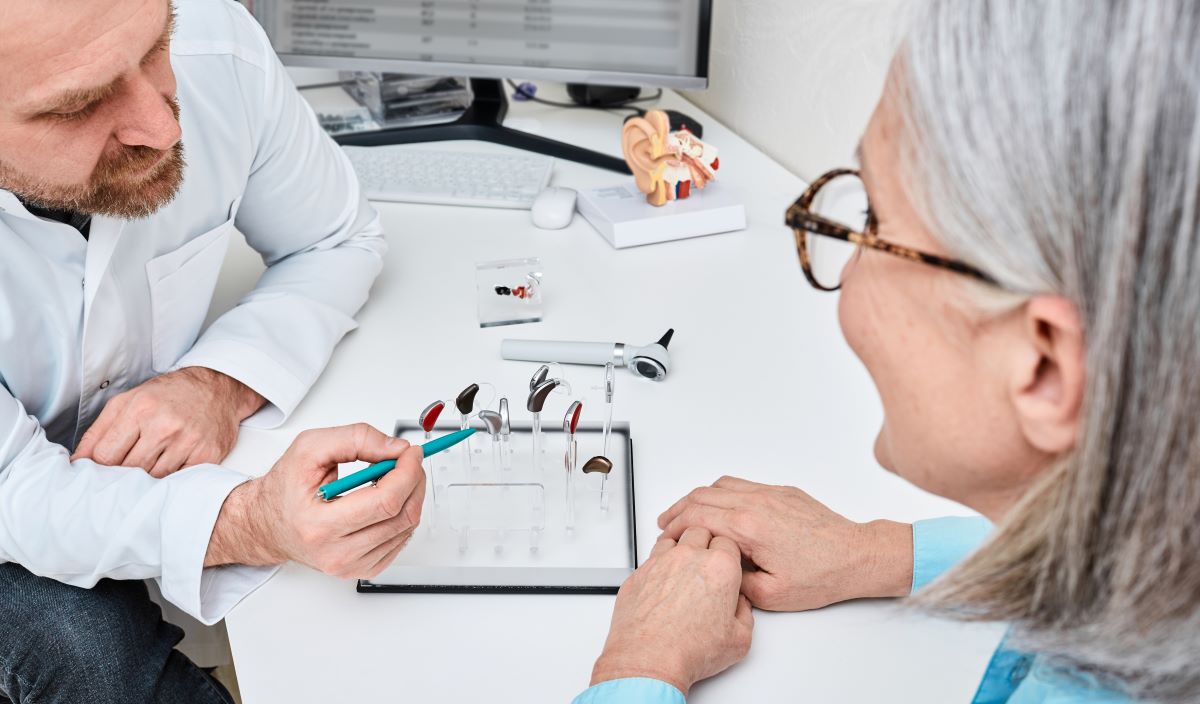 Higher level of service
It's no secret that NHS hearing aids are free to those who need them, and those supplied by private audiologists come with a fee. However, when taking your hearing care private it extends far beyond simply choosing to pay for a better alternative.
Private audiologists offer a personalised, attentive service right from the get-go and throughout your time under their care which better serves your individual hearing needs.
Naturally, private audiologists aren't restricted by public budgets, time constraints or an astronomically high level of patients waiting to be seen. This means that you're able to get an appointment much sooner than you would on an NHS waiting list, alongside a much quicker supply of hearing aids allowing you to get started with your treatment faster.
Along with this, private clinics such as ourselves offer more attentive aftercare and reprogramming services to help you get the most out of your device. We're committed to you and your individual hearing needs, and will continue to offer support and guidance so you reap the benefits for a long time to come.
Hearing aid fittings in the West Midlands
If you have any concerns about your hearing, we'd highly recommend that you book a hearing test to begin with. We offer in-depth, accurate hearing tests that can diagnose the severity of your hearing problems within an hour. From there, we can devise a suitable treatment plan and talk you through our hearing aid options to find the best fit for you.
If you're currently a hearing aid wearer but feel that it's not serving your needs any more, we can help there too. Our hearing centres in Sutton & Solihull in the West Midlands offer hearing tests and hearing aid consultations, and it couldn't be easier to get in touch with us here. Whatever your hearing concerns are, please drop us a message – we'd love to hear from you!
---